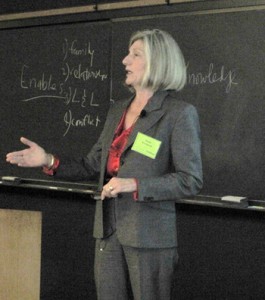 A dynamic favorite at company meetings, parent associations and corporate public events, Dr. Susan Kuczmarski is an engaging, inspiring speaker who repeatedly earns top-notch ratings and reviews. Audiences say she has the unique ability to connect with one person or one hundred. They frequently note her ability to empower parents with tools and techniques to create closer families, understand their teens, and effectively communicate and listen to their children.
Her energy, passion and contagious enthusiasm to make a difference for others have generated standing room only programs. She will tailor a speech to address the specific needs of your audience and group.
To inquire about Susan speaking at your next event, contact her at [email protected] or 773-551-6650.
Speaking Topics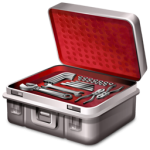 "The Teen Survival Tool Box: What Parents Need to Know About their Teens"
Learn the essentials tools to parenting teens. Discover where to draw the line between stepping in and stepping back. Learn how to help a teen find her "adult" self without pulling your hair out. Dr. K. presents her teen parenting "nuggets" by pulling items—or tools—out of her "Sacred Flight Tool Box." You will be informed, enlightened, and entertained. Dr. K. launches this exploratory session by asking parents how much "rope" they give their teen. Is it too long or too short? Or do some parents forget to remove the rope? Is a teen free to "set sail?" Discover the 4 R's of Parenting Teens and 5 Letting Go Strategies to mastering the art of parenting teens.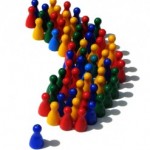 "Teaching Teens to Be Leaders"
Learn how to help your teen find groups where they can play positive leadership roles—and watch them flourish! Leadership is sought after and revered, yet barely understood.  Dr. K shows how leadership is a property of a group and creatively describes the process of how it is learned. Most all parents will be surprised by her findings. The ideal teen group is participative, supportive, and has an informal supervisory style.  It must be relatively small in size to facilitate a sense of ownership, trust in others, and identification with each other—so self-esteem can grow and flourish. Conflict among teens is key. Group members have to engage in and practice leadership behaviors—responsibility taking, communicating, and decision-making—to resolve their conflict.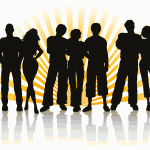 "Inside the Lives of Teens"
Teens value their friends more then anything else. They put in lots of hours together. As they become older, this time commitment gets even more demanding. Dr. K worked on a research project with three groups of teens: a church group, a local YMCA group, and a drop-in hangout center. She observed and interviewed nearly 150 teens and their advisors within these three groups. She "lived" inside each teen group for one year—and survived to share her findings!  Her research gave her a glimpse inside the lives and interactions of teens that few parents are privileged to witness. Dr. K will share her remarkable discoveries of what teens learned as they created their own close network through the daily drama of their interactions together.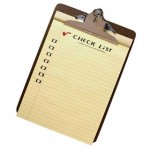 "Ten Secrets to Mastering the Art of Parenting Teens"
Parenting a teen is like taking a jigsaw puzzle out of its box, seeing all the pieces mixed up and upside down—and discovering that there is no helpful picture on the lid to help you put the puzzle together. Many parents feel lost during this period. Dr. K will help you piece together a workable understanding of the puzzling teenager years and, hopefully, catch a glimpse of the beautiful big picture that is even now emerging.  She offers 10 secrets to putting the puzzle together from her heart to yours, so you too can master the art of parenting teens.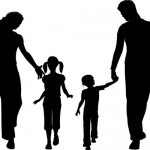 "The Family Bonding Kit—Simple Steps to Keep a Close-Knit Family in an Unraveled World"
Today's families get wrapped up in the stress of day-to-day activities (late meetings, traffic, errands, etc) and forget the importance of bonding with each other. Dr. K offers her pearls of parenting wisdom ideal for busy parents. She brings along her "Bonding Kit" to creatively engage the audience and present 4 simple ways to bond with your family. You will also learn how to discover your family culture, share spiritual hugs, establish D.E.A.R. time, use emotional glue, realize shared values and listen to your kid's big lessons.